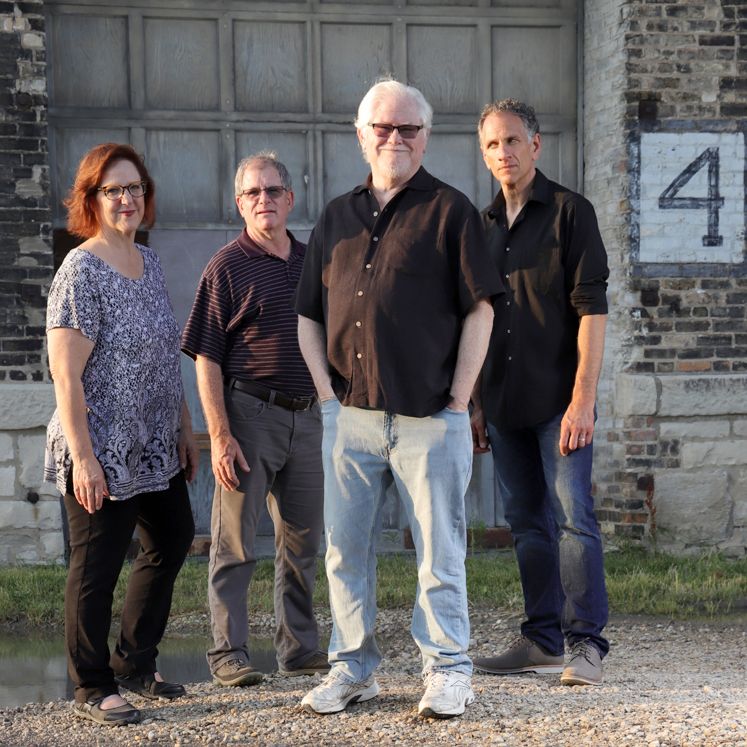 Fair Webber
Fair Webber combines a Texas growl, jazzy bass, playful percussion and lilting harmony to great lyrics. 
Fair Webber dabbles in a bit of everything from country, blues, gospel, and folk-rock to name a few genres, finding the sound that fits the song. The song reigns supreme and chooses it's own arrangement. 
Barb Webber - vocals 
Barb is a natural storyteller, a talent honed by years of listening. She writes a Capella, letting the words choose their own notes, without constraints. It is in singing the songs over and over that the story finds it's own rhythm and melody. Off stage, she is a great audience, listening to other people share their life's happenings. 
"Words have been kind to me as long as I can remember. But words are tools. The bigger gift is engaging in life and people's stories, listening for the universal essence of love, truth and compassion." 
Tom Webber - guitar, vocals  
Tom was born and raised in Borger, Texas, just north of Amarillo in the dry dusty Texas Panhandle. His early memories include playing with horny toads and ants. It is clear to all outsiders why music becomes such an important part of a young person's social life in the Texas Panhandle; there is, quite simply, nothing else to do. Tom began jamming in grade school and hasn't stopped. He has developed an interesting 2 finger picking style for the tender love ballads which contrasts dramatically with his country-rock strum. Tom is persistent in finding arrangements that give voice to the personality of each song. Tom views the world with an artistic eye of optimism.  
Tom's voice carries the rumble of the Texas Panhandle, a beautiful contrast to the clarity of Barb's. Together, their voices harmonize like heaven and earth.  
Andy Waldoch - Bass, keyboard    
Andy was inspired to play bass by Gene Simmons (Kiss), first performed in a jazz ensemble, and then wandered into theater groups. His keyboards, upright and electric bass keep pace wit the many genres performed by Fair Webber. Andy finds himself in such great demand that he has put his upright bass on wheels.    
"I really enjoy the creative interplay between the four of us, especially when Barb brings a new song to us."
Lon Couillard - percussion   (Retired)
Lon started out, like many baby boomers, in a rock & roll garage band doing covers of the Stones and Dylan. He played in a polka band for 16 years, honing his skills on such classics as the "Pull my Finger" polka and the "Monotony Waltz." He loves all kinds of music, lately focusing on world music. Lon captures the heartbeat of a song.   "The greatest thrill for a musician is playing original music; knowing that these sounds are coming from only one place on earth."